"Prepare for Sleepless Nights…" Because…
You'll be eating "The Donald" a super cheesy hamburger with double the bull.
You can even "Be Annoying" like Trump… As a digital activist.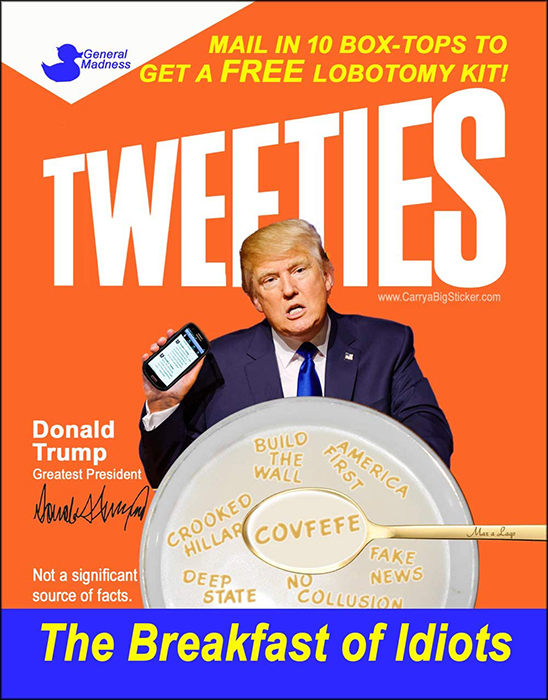 Trump is everywhere – even on this cereal box.
This advertisement gave Trump a Red Clown Nose…
Trump is seen here on the side of a bus with Googly-Eyes.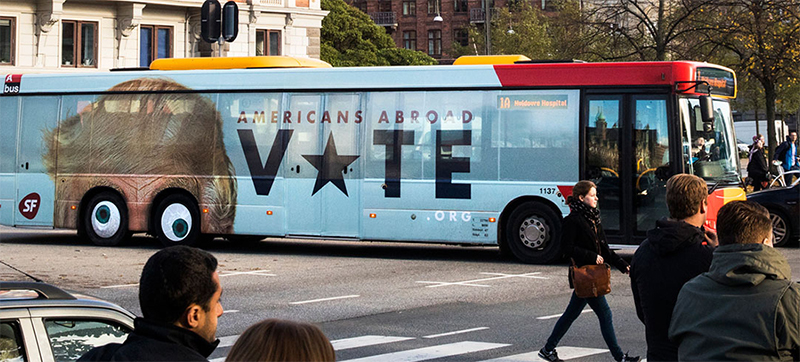 You may not agree with him, or even like him as a person – yet Donald J. Trump is a man who knows how to get noticed…
He's Loud and Proud – Big Mouthed Trump.
You just can't say the same thing about Joe Biden.
Yet this is often all you need to win at the advertising game.
Everywhere you look – even those who don't like Trump – obsess over him.
You can't always control what others say about you, yet you can always spin the propaganda in your favor.
When you are ready to create a personal brand for your business – don't you want to get noticed?
We often pay big money to get in front of the right audience.
And if anyone is good at this, it's the Donald.
Yes, the Donald.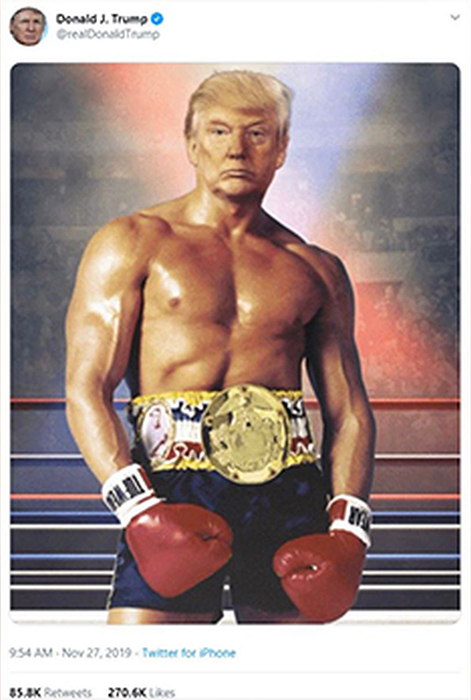 Photo Credit: Donald Trump Campaign
Even his nicknames suggest he has presented himself as a personal brand – a brand of a great America.
He's noticed…
It's hard to imagine anyone except Trump winning… because he messages so well.
Biden is doing just what Hillary did in 2016 – he is reacting…
She came up with 85 campaign slogans, yet nothing so memorable as, "Make America Great Again."
His "Make America Great Again" campaign slogan is so popular – we say MAGA now like it's a word.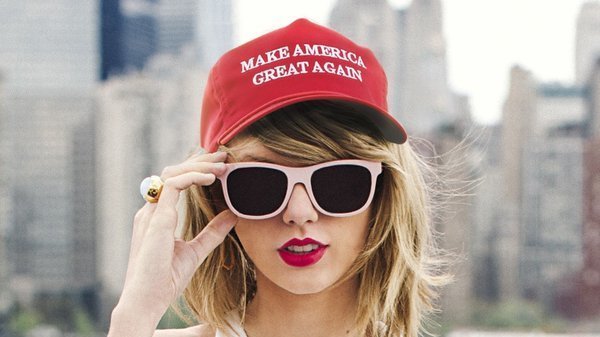 Trump's slogan was simply better, and he won…
If you are not sure why – it's okay.
Because there's a lot more to messaging than even most advertising professionals realize.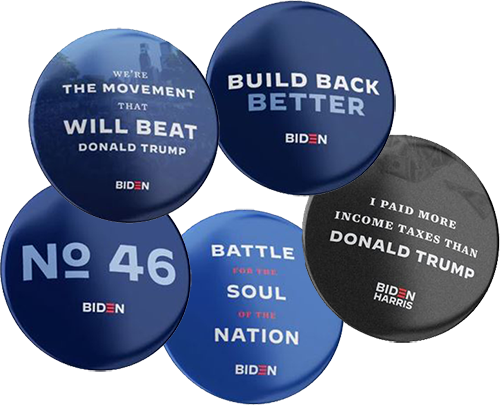 Photo Credit:  Biden/Harris Campaign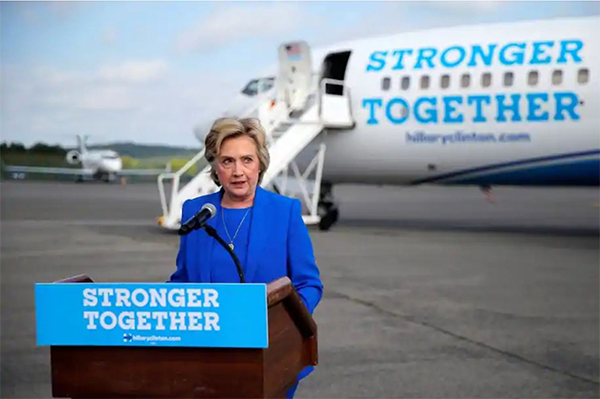 Photo Credit:  Hillary Clinton Campaign
Just like Hillary, Biden can't seem to stay with one slogan, tag or jingle.  And you can't build a personal brand, unless you create a great slogan and get it out there so everyone sees it.
"Build Back Better" – Nice Rhyme, Rhythm and Ring to it!  And it is something we all want – life the way it was before COVID-19.

"Battle for the Soul of a Nation" – This one is even better, yet it's still reactionary. Because it defines Trump as the enemy, it gives the focus back to Trump.

"Unite for a Better Future…" Hmm… "Build Back Better" was better, so not sure why he muddied his brand by changing it again.
Trump has it – a memorable slogan, that really connects with his audience. And he didn't even come up with it – he stole it from Ronald Reagan.
And his audience loves Reagan.  He chose it, ran with it, and made it his own. Now even those who dislike Trump joke about making this and that "great again."
You don't get this wishy-washy, switcheroo at all with Trump's branding.
He knows who he is and what he stands for.
So even the negative ad campaigns are working for him.
From a messaging perspective, Trump has already won the 2020 election!
And whatever unforgivable actions or personality traits Trump may have…
This photo is amazing.
This is also why Trump is going to win the 2020 presidential election.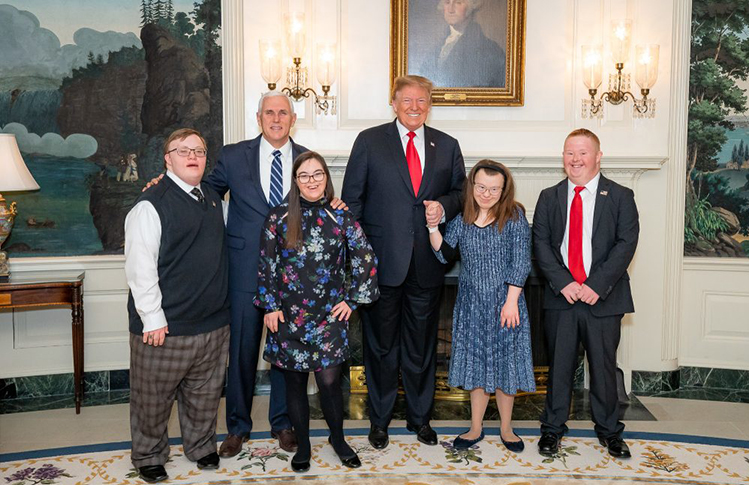 Photo Credit:  The White House
Here is a photo of Trump surrounded by disabled children, where he is showing us a real Duchenne smile!  The Duchenne smile is an expression that signals true enjoyment.
This display is not staged happiness for the cameras.  This is the real Donald J. Trump.
You can see it for yourself – Trump really likes these Down Syndrome kids…
It's a photo like this that will get you noticed…
So, be like The Donald!
Real Smiles Get Noticed!

Memorable Slogans Get Noticed!

Message and Spin so Others Will Talk About YOU!
This is how we create powerful messaging for our clients.  Always brand yourself to get noticed!
Hopefully, you have enjoyed our Election Collection of Ads – And if You'd like to Learn More Amazing Tips to UPLEVEL Your Messaging, You can Get our FREE Articles here.
And get some sleep… no matter who wins. 😉
Change Your Words – Change Your Life!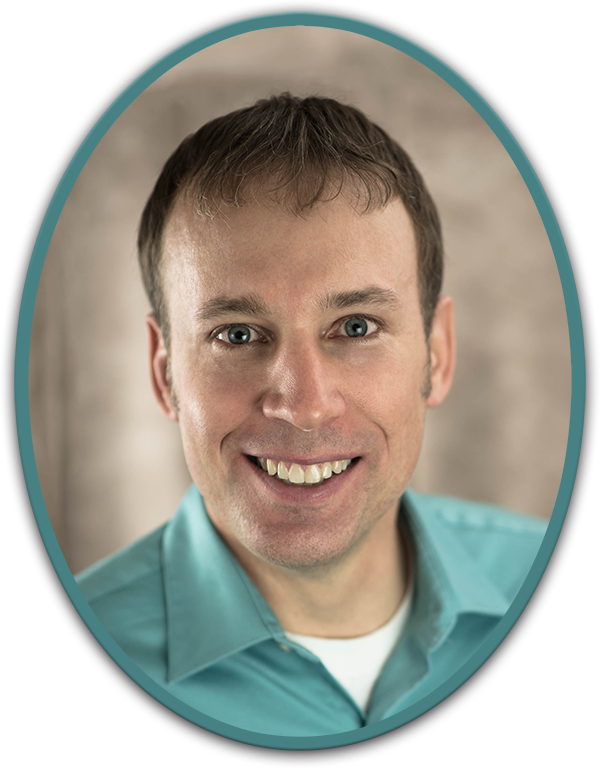 Love,
Cory Molloy
– Creative Director at Effective Advertising
P.S. If you like this and learned something new – share it with your friends so they can too!
Because I'd like a million dollars and a million followers. 😊